August 520 Chef's Table Celebrates Local Harvest
As August arrives in Silicon Valley, farmers throughout the San Francisco Peninsula and northern California have begun harvesting their annual bounty of fresh fruits and vegetables. One delicious part of the summer harvest – the tomato - is the inspiration behind the theme of our August 520 Chef's Table dinner at Garden Court Hotel.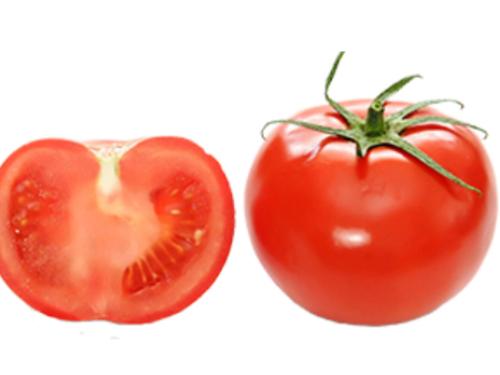 "The tomato is extremely versatile, and has been a staple in culinary circles for generations of chefs around the world," says Executive Chef Clive Berkman. "It was natural for us to take advantage of the availability of fresh, local area tomatoes to highlight its diverse variety of flavors."
While the tomato may be the star of the show, there will also be a strong supporting cast, says Chef Berkman.
"The theme of our August dinner is built around the tomato, but as always, our concept for 520 Chef's Table focuses on using the freshest ingredients available.
Chef Berkman and his culinary team work with local Palo Alto-area farmers to incorporate fresh ingredients based on the season, which can result in unique flavor combinations. "We're in the heart of watermelon season, so we're adding watermelon to one of our hors d'oeuvres. Summer squash is in abundance right now, so we've incorporated its unique flavors into a dish as well."
The summer season will be taken into account when planning the California wines for the evening as well.
In the summertime, we like to enjoy wines that are lighter, fruitier, and refreshing," Chef says. "We'll be featuring local wines from the Monterey Peninsula to complement the summer flavors of the menu."
UPDATE: A limited number of reservations for our August 520 Chef's Table dinner have become available. Click here to purchase tickets online.
We also invite you to join us for our next culinary special event at our hotel on Thursday, September 17. View the details and purchase tickets online.


AUGUST 20 MENU
Passed Hors d'oeuvres
Bloody mary watermelon gazpacho shooters with grilled cheese
Amuse Bouche
Pacific bouillabaisse with preserved lemon aioli
1st Course
Burrata with Heirloom tomatoes tart with grilled shrimp
2nd Course
Roast Snapper with Summer squash with peppered cherry tomatoes
3rd Course
Grilled chicken thigh with mole and succotash
4th Course
Braised lamb shoulder with tomato jam and feta
Dessert
Pineapple Upside Down Cake, served with Salted Caramel Sauce and Cinnamon Spiced whipped cream