Holiday Shopping & Dining in Palo Alto
It's the gift giving time of year once again, and with the holiday season already in full swing, you are likely in the shopping spirit. Garden Court Hotel is steps away from some of the best shopping in Silicon Valley, and each holiday season we welcome guests from throughout the Bay Area and beyond for shopping & dining getaways in downtown Palo Alto.
In the spirit of the season, we put together a list of some of our favorite spots for finding unique gifts for those on your shopping list. Feel free to shop for yourself, too. We won't tell.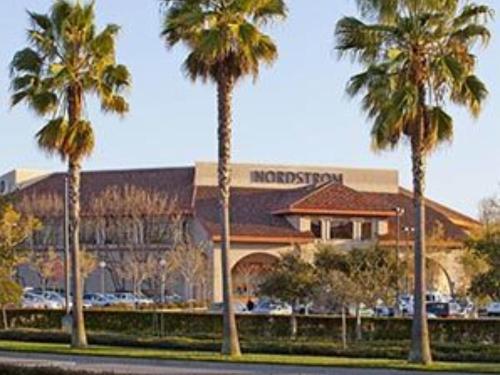 The Stanford Shopping Center is an upscale, open air shopping mall with more than 140 specialty stores, ranging from luxury brands to local favorites, just a few minutes by cab from our hotel.
Town & Country Village offers a variety of stores including Sur La Table, Paper Source and prAna. There is also a Trader Joe's! The shopping village is located at the intersection of El Camino Real and Embarcadero Road.
Shops & Boutiques
Romi is an upscale women's boutique featuring collections by designers Diane Von Furstenburg, Ella Moss, James Perse and more.
Cassis is a sophisticated Women's clothing boutique featuring of apparel, shoes, jewelry & accessories. 206 Homer Ave, Palo Alto. Cassis and its sister store Leaf & Petal offer personal shopping services as well.
Susan Graf Limited offers "luxury sportswear with a chic sensibility." Elegant, functional, flattering and always age appropriate. 145 Hamilton Ave. in Palo Alto.
Hemingway Tobacconist & Cigars at 480 University Ave. offers fine cigars and tobacco for the cigar enthusiast on your list.
For Kids of All Ages
Gray Matters at 330 California, Palo Alto was opened in 2014 by neuropsychologist Dr. Richard Abbey. The store's toys are curated to promote brain development for children and adults.
The Apple Store on University is the place to go for the newest tech devices and accessories, and is the downtown Palo Alto store that Steve Jobs would often walk to from his home.
Palo Alto Restaurants: Unwind, Refuel, or Just Treat Yourself
After you've checked your list, and checked it twice, grab a bite at one of these favorite Palo Alto dining spots.
Tamarine at 546 University Ave. serves creative small & large plates of its contemporary Vietnamese cuisine in an artful space.
Eviva at 420 Emerson St. is known for its classic Greek dishes and lively atmosphere.
Add some spice to the evening with Joya's contemporary Spanish & Latin American menu prepared by Executive Chef Fabrice Roux. 339 University Ave, Palo Alto.
La Bodeguita del Medio at 463 S. California Ave. is a comfortable place to enjoy cuban influenced food and cocktails. If you wish, you can even smoke a cigar from Hemingway on the outdoor patio.
Umami Burger is an upscale chain that serves elevated burgers and sides as well as cocktails. 452 University Avenue
Sushiritto is a sushi house known for burrito-size rolls with Asian & Latin flavors. Located at 448 University Avenue. A popular dining spot with students, residents, and visitors alike, arrive at off-peak times for faster service.
Remember, we're always here to help. If you need any advice on what to do and where to go in the area, feel free to consult our stellar front desk concierge. And of course, you can check room availability online and make a reservation for your holiday Palo Alto getaway. Happy Holidays!