Pedaling Palo Alto
Palo Alto's vibrant downtown and the surrounding area is a bike-friendly community that invites cyclists to explore. Commuters from nearby neighborhoods bike to work every day, and visitors enjoy seeing the sights while staying active in the California sun.

The beautiful campus of Stanford University is just a mile away from Garden Court Hotel, making it a perfect destination for a morning ride. Pedal through downtown Palo Alto and connect with Stanford's paved bike paths and sidewalks for a scenic two-wheeled tour.

Garden Court Hotel is excited to partner with our downtown Palo Alto neighbors, GenZe by Mahindra, to create a special lodging package that makes it easy for our out-of-town guests to Pedal Palo Alto.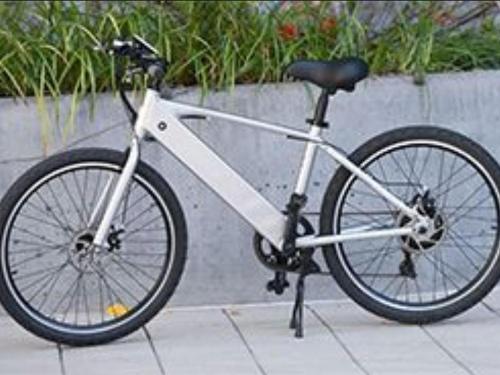 GenZe e-bikes offer the unique flexibility to power your ride by pedaling, or by using the e-bike's lightweight rear hub motor. Garden Court Hotel guests who book our
Pedal Palo Alto package
receive special rental discounts at GenZe's University Ave. location, just around the corner from the hotel.
Next time you visit Silicon Valley, experience downtown Palo Alto and Stanford University from a different point of view, and Pedal Palo Alto!