"The Roast" - February 520 Chef's Table
Garden Court Hotel's 520 Chef's Table fine dining series continues Thursday, February 18 with "The Roast," a delicious five-course meal featuring oven-roasted dishes.
"Roasting is a method of cooking that inolves indirect heat rather than an open flame or other heat source," says Executive Chef Clive Berkman. "It's not only a healthy method of cooking that encompases a diverse range of cuisines, but it also contributes to the presentation of the food."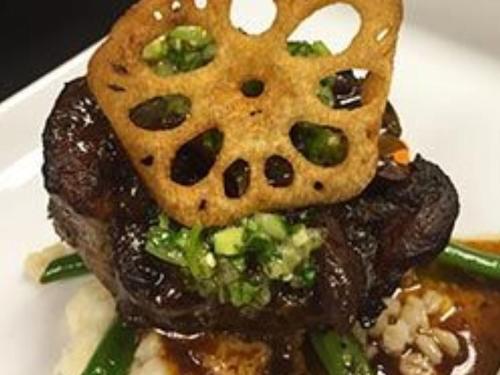 Presentation is an integral part of every plate that comes out of Chef Berkman's kitchen, as are the flavors, and foodies who love of unique flavors will be right at home at The Roast. The month's menu will feature dishes inspired by international fare from a number of countries.
"For February's menu we'll be featuring flavors from throughout the world: France, Jamaica, South Africa, Italy, Spain," says Chef Berkman.
"It's all about the different flavors. That's the beauty of connecting with different regions."
And yes, even dessert will be roasted. Roast apples with whipped marscapone, and chocolate soufflé should make for an enticing conclusion to the evening's menu.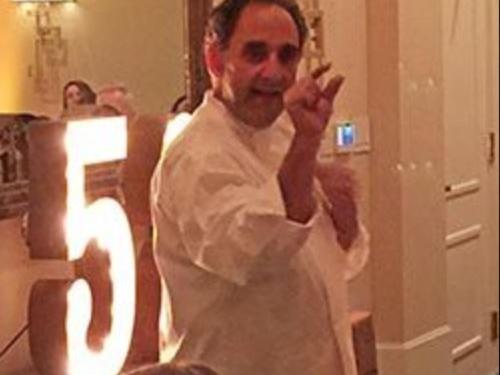 If you've attended one of our previous Chef's Table dinners, you know that the meal itself is only part of the evening. Chef Berkman takes time to talk with guests about each course, but also encourages participation in the community dining format of 520 Chef's Table.
"A meal is more than simply feeding your physical appetite," Chef says. "You also feed your emotional apetite. The beauty of Chef's Table is the community atmosphere."
"I've often said that our Chef's Table dinners are an opportunity to create a connection," says Chef. "A connection with the food, with our guests, and hopefully new connections between those who attend."
"This platform I've been given with chef's table is a place where I can connect with people at the table. Give them something a little more - fill their minds and their hearts."
Online reservations have ended. Please call 650-322-9000 for availability and reservations.

The Roast
Passed appetizers:
Gougere
Roast oysters with paprika
Bacon wrapped dates and goat cheese
Amuse Bouche:
Roast cauliflower cream
1st
Roast jamaican snapper with blood orange butter and watercress
2nd
Sticky roasted chicken with sweet potato purée
Roast cipollini onions
3rd
Roast beets kumquats and charmoula
4th
Roast lamb wild mushrooms and mint mustard persillad
Desserts
Roast apples and whipped marscapone
Chocolate soufflé