Stanford Football Returns to Palo Alto
September in Palo Alto means the return of Stanford Football. The downtown sidewalks and nearby Stanford University come alive on game day Saturdays as students and fans of Cardinal football make their way to Stanford Stadium.
We're fortunate to welcome college football fans from around the country to Silicon Valley each year as they arrive to cheer on their team, and this year is no different. With Pac-12 rivals UCLA, Arizona, Washington, and Oregon on the home schedule, along with Notre Dame and, of course, the BIG GAME with Cal, there's plenty of excitement ahead on the field at Stanford.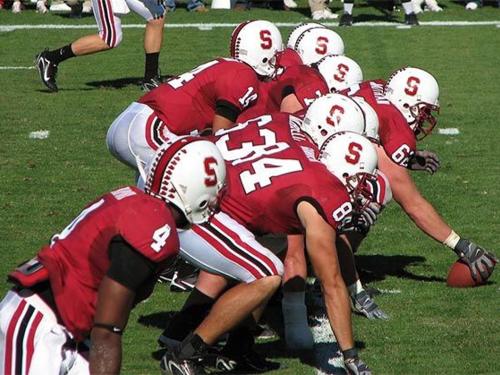 If you're planning a trip to Palo Alto for Stanford football, Garden Court Hotel's location just a mile from Stanford Stadium puts you in the heart of the football festivities. And after the game, you're just steps from the dining and nightlife that downtown Palo Alto is known for.
Check out the Stanford football schedule below, then
find a room
that best fits your travel needs, and make a reservation for a weekend of football and fun in downtown Palo Alto.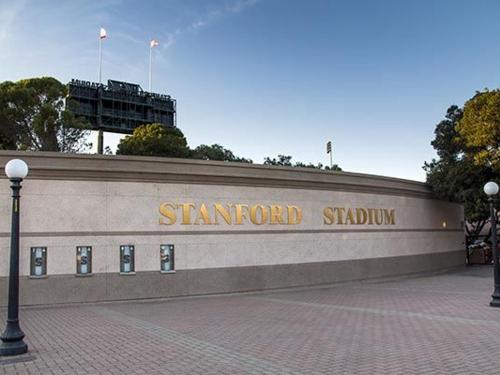 Sat, Sep 5 @ Northwestern
Sat, Sep 12 vs UCF
Sat, Sep 19 @ USC
Fri, Sep 25 @ Oregon State
Sat, Oct 3 vs Arizona
Thu, Oct 15 vs UCLA
Sat, Oct 24 vs Washington
Sat, Oct 31 @ Washington State
Sat, Nov 7 @ Colorado
Sat, Nov 14 vs Oregon
Sat, Nov 21 vs California
Sat, Nov 28 vs Notre Dame
Stanford Stadium photo by Bobak Ha'Eri via Wikipedia Commons.
Stanford Football photo by Brian Cantoni via Wikipedia Commons.