Garden Court Hotel In Trip Advisor Hall of Fame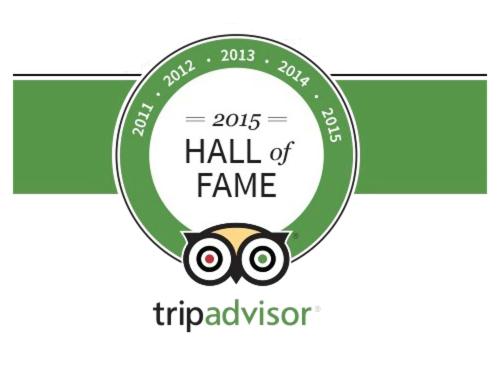 Garden Court Hotel is proud to announce that it has been awarded a Trip Advisor "Certificate of Excellence" for the fifth consecutive year, which qualifies the top Palo Alto luxury hotel for entry into the Trip Advisor Certificate of Excellence Hall of Fame.
"On behalf of all of us at TripAdvisor, I'm very pleased to welcome Garden Court Hotel to the Certificate of Excellence Hall of Fame," Marc Charron, President, TripAdvisor for Business, said in an email. "This unique accolade is granted only to those top businesses that have won the Certificate of Excellence for five years in a row."
"A very heartfelt thank you to our loyal Garden Court guests for taking the time to share your experiences with us," said Jeffery Phillips, General Manager of Garden Court Hotel. "This recognition belongs to our wonderful and genuine team of colleagues. It is because of their hard work and dedication we are honored with this award that places among the best boutique hotels in the US."
Guests interested in submitting a review can do so on the Garden Court Hotel page at TripAdvisor.com.